Since 2010, Dylan Days has raised over $202,000 for local families going through a medical crisis. This would not be possible without all of the volunteers, donors, and sponsors. Thank each and every one of you that helps make this event a huge success each year, rain or shine!!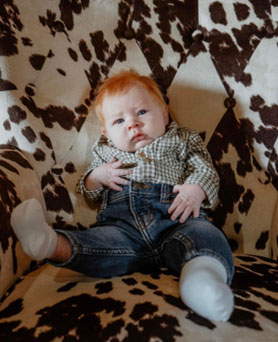 Clay David Styers
Clay Styers is a 4-month-old that was diagnosed at birth with Congenital Knee Dislocation, affecting both of his legs. This is a rare condition; only 1 in 100,000 have it in one leg while 1 in 300,000 have both legs affected. When he was born, none of the doctors or nurses at the hospital had ever seen it before. Basically, his ligaments and muscles are too tight resulting in a hyperextended position of his legs. Luckily, a doctor in Charlotte had some knowledge of the condition and the family has been making weekly visits in order to develop a treatment plan. He has been in cast since he was a month old to attempt to push surgery off until he is older. If possible, the doctor's plan is to continue casting, changing weekly extending slightly more each time until both knees can be bent to 90 degrees.
Hopefully at that point, Clay will be able to walk/move normally with "hopefully" little delays. Surgery will have to be done around age 5 to construct both ACL's allowing him to run and play without risk of damaging his legs more. He was also diagnosed with hip dysplasia in both hips and is having to wear a hip brace at night to hopefully correct the hips without having to undergo surgery.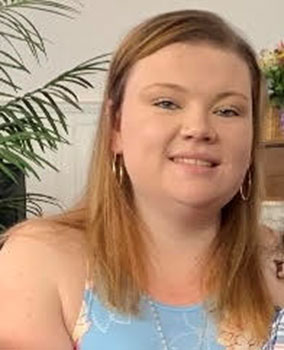 Amanda Henley Ponton
Amanda Henley Ponton was diagnosed with Metastatic Melanoma on September 8, 2022.  She has been traveling back and forth to ECU Health Cancer Care Center undergoing treatment since that time.  She has recently returned to work at ECU North Hospital after a 6 month leave of absence.  She is also an instructor at Tiffany's Dance Studio where all of her children are students.
Amanda and her husband, Givontae, have four young children:  Nevaeh, 8, Kaydence, 6, Carsyn 3, and Isaiah, 2.  Amanda's faith in God and her strength during her battle with cancer have been an inspiration to all that know her.