The Trail Ride will be held September 16th at 10am. Trail Ride is $35 PER RIDER.
Pre-registration is recommended to help us plan for meals. Rider's meals are included in trail ride fee.
if you are not riding but want to purchase Saturday night meals, you need to complete the form on the link below to guarantee your meal (just put the number 0 for riders).
Menu for Saturday Supper: Combination BBQ & Chicken, Boiled potatoes, Slaw, Bread, Dessert, Drink. Cost is $12 per plate.
A limited number of camp hookups and stalls available for an extra fee on a first come first serve basis by reservation only. The gate will open at 4 pm on Friday, September 15th and 8 am on Saturday, Sept 16th.
Current negative Coggins tests are required on all horses.
Long ride is approximately 18 miles. Short ride is approximately 12 miles. Shoes aren't necessary.
Riders will encounter creek crossings.
Saturday supper provided to all trail riders. Additional meals available to order.
Held at the Halifax County 4H Horse Complex, 1 Dog Pound Road Halifax, NC 27839.
If you have questions or issues related to pre-registration, please contact Betsy Moore at cowgirlup.bm@gmail.com.
NO ALCOHOLIC BEVERAGES PERMITTED ON COUNTY PROPERTY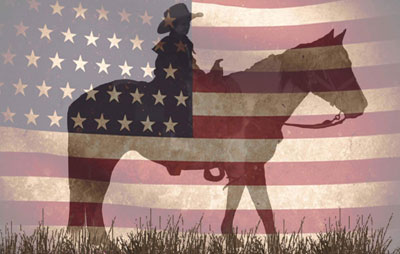 Riding to Remember